I feel like YouTube has been a part of my higher ed stump speech for a couple of years now, but this year, we're finally getting to implement some of the goals we've had around YouTube here at Duke for a while now. Allow me to explain.
We've decided that YouTube isn't just a bucket for holding video content. It's actually social media. I'll show you what I mean. Get in, loser.
Lots of higher ed institutions and brands use YouTube to house their video content so that they can embed it in other places, like on their website. YouTube works great for that, but there are so many more things that you can do with YouTube. Let me show you.
Here's Doritos' YouTube channel page:
Not bad, and I really love Doritos as a brand. BUT, here's the YouTube channel page of one of my favorite YouTubers, Mamrie Hart.
Looks different, right?
We've got the Doritos brand account, which basically just holds their video content that they've already created for somewhere else, like TV or their website. It isn't using all of the YouTube channel page features, including custom thumbnails and end cards. Plus it has weird titles on the videos.
(If you haven't seen Mean Girls, please ignore all my gif jokes.)
Now look at the YouTuber channel page. Mamrie is producing content with a series model so subscribers know what they're going to get, she's using YouTube's interactive features, she's got a featured video in the feature hole on her channel page, and she's got branded thumbnails. Let's break all of these down a bit more.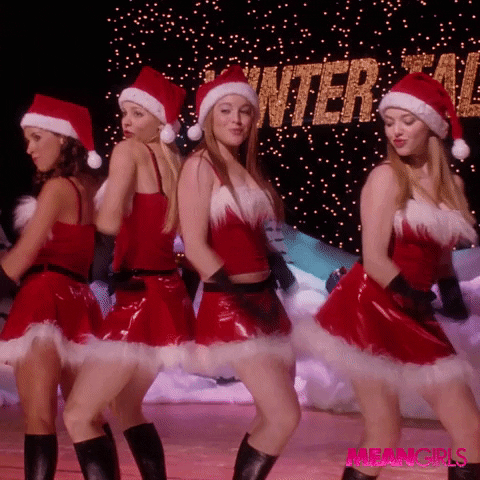 Series Model Content
Why would you want content in a series model? Well, one of the goals of YouTube is to get subscribers, and one way to do that is to have content that your potential subscribers can expect to see. We want our subscribers to be obsessed with our content.
Crash Course does an amazing job with series. They have lots of different series on their channel, but they're all branded a little bit differently and they all stay on topic. You can have as many series as you want on your channel, and series content is what's really going to get those subscribe clicks.
What kind of content should you be creating? Well, rather than re-inventing the wheel, check out Matt Gielen's The Taxonomy of YouTube Videos. It'll tell you everything you need to know about what kinds of content work best on YouTube.
Explainers tend to work well for the higher ed space, so a couple of our new series will be this type of video. Extra Credit is a series we've recently launched. Here's one episode:
Channel Optimization
There are lots of ways to optimize your YouTube channel, beyond just what kind of content you create. Here are the secrets to optimizing your YouTube channel:
Descriptions
Your descriptions should be, well, descriptive. That means that they should say what's actually in the video and use keywords that people might use to discover your video. Remember, YouTube is the second-largest search engine in the world, behind only Google. Get those keywords in there! Search engines read just like humans do, so be sure to put the most important words and concepts at the beginning of the description.
Captions
Captioning your videos is not only important for accessibility, but also for Search Engine Optimization. YouTube actually reads the captions you generate to serve up better search results for people. Also, it's just plain nice to caption your videos. Be a good citizen. Caption your videos.
Titles
Titles are really important for the search function on YouTube, too. One mistake I see people make with series content is putting the name of the series first before the content of the video. This gives the name of the series more weight in the search algorithm, when really people are probably searching for the actual content of your video, not the series name. Here's how LEGO titled one of their videos in the Rebrickulous series:
You'll note that important keywords like "LEGO" and "Challenge" come before the name of the series.
Thumbnails
The thumbnails for your video are part of the language of YouTube, and you're just going to look like you know what you're doing better on YouTube if you create YouTube-esque thumbnails. As in the LEGO example above, thumbnails usually have lots of bright colors, pictures of action and people's faces, and the title of the video. They should look good in a small format. Pro tip: Don't put your logo or watermark in the bottom right corner, because the time stamp for the video will always go in that corner on the thumbnail.
WVU has some of the most excellent higher ed thumbnails I've ever seen.
End Screens
Ok, let's talk about end screens. I have feelings about end screens. A lot of feelings.
End screens are a YouTube-only functionality. If you're using end screens, it tells YouTube viewers that you created this content for them, not for all of your other platforms. It tells them that YouTube isn't an afterthought, but a strategy for you.
Bonus, you can also get some Call-To-Actions in your end screens and I know you marketers get all happy about that stuff. (I'm a marketer too, so I can say that.) Most end screens include a subscribe button and links to a couple other videos that people might like to watch after watching what they just saw. Here's ours for the Extra Credit video I embedded above:
Changing How We Promote Video
Normally when we put video up on social media, it makes the most sense to direct-upload the video file to whatever channel we're going to use (Facebook or Twitter or whatever). The channel algorithms highly favor direct uploads because it keeps people on that platform rather than sending them somewhere else.
But what do you do when you've got a YouTube-first strategy and want people to interact with end screens and hit the subscribe button? Well, you change how you work a bit.
Embedding is, of course, the easiest way to promo YouTube videos. If you're embedding the YouTube video, you don't lose any of the functionality like end screens and captions, and all of the views get counted in your YouTube analytics, no matter where the video is embedded.
For Facebook, we've done a bit of experimenting, and it seems to work best to link to a Duke Today story where we've embedded the video, rather than linking straight to YouTube. The algorithm favors our website over YouTube for some reason.
For Twitter and Instagram, we're running really cool preview videos, formatted for the platform and using a link to the full YouTube video.
So Does it Work?
Our preliminary data says YES, we're getting more views compared to our typical non-series videos, and picking up more subscriptions to our channel, but we'll get back to you when we have more numbers. We're still in the early stages of experimenting with YouTube this way, but we're super excited about it and we hope you will be too.